"I don't for one second feel that I'm not with the students. They are on a big screen, and I'm on an even bigger screen at their end. When I started doing this, it was thought to be rather experimental; I now think it's a lot more usual. It allows me to be available to students at five different universities around the world where, under normal circumstances, I couldn't possibly teach."
What is Atticus Education?
Atticus Education bridges the gap between technology and learning. Founded in 2012, it enables Lord Puttnam to deliver audio-visual seminars to students all over the world from his home in West Cork.
In recent years, distance learning has been poorly served by technology. When conceiving the idea for Atticus Education, Lord Puttnam felt that mentoring – one of the core building blocks of learning and predominantly a physical concept – was difficult to reconstruct in an online format.

What's in a name?
To meet this challenge, he set out to advance the possibility of mentorship using technology enabling students not just to listen, but to engage, watch, converse, argue and reflect with both with himself and one another. As a result, Atticus Education offers far more than an online lecture programme: it allows illustrated conversations to take place, offering anyone seeking a career in the audio-visual world a connection with one of the industry's most thoughtful exponents.
How does it work?
When the idea for Atticus Education was devised in 2012, Lord Puttnam set himself the most difficult technological challenge he could think of: to teach a class in Brisbane, south-western Australia from Skibbereen, in rural West Cork.
Today, after a great deal of work and research, video communication between Lord Puttnam's base in west Cork and universities around the globe is facilitated using a Cisco TelePresence high definition video conferencing solution. This state-of- the-art connectivity allows for high speed uncontested internet access using BT fibre and a BT managed radio network; effectively extending that network into rural areas such as Skibbereen.
These technological solutions mean that Lord Puttnam can teach in an innovative and dynamic manner, using video clips, audio files and interacting with students in a two-way discourse throughout each seminar.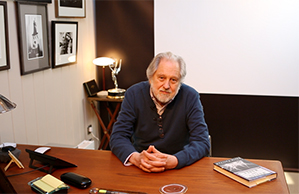 What's in a name?
Atticus Education takes its name from one of cinema and literature's greatest characters, Atticus Finch. The hero of Harper Lee's To Kill a Mocking Bird is a man of high moral standing, committed to making the world a fairer and more just place and who's ethical example has provided the and aspirational foundation for Atticus Education.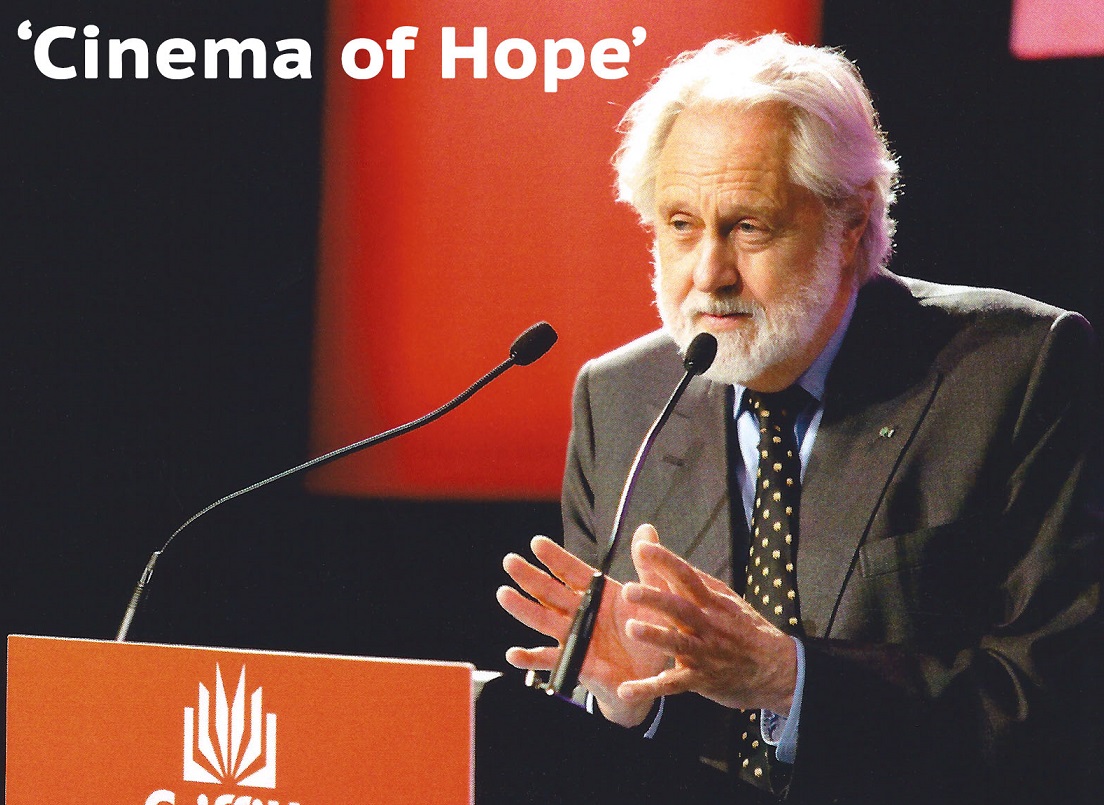 Masterclass Seminars
Atticus Education offers a series of modules to postgraduate students (principally Masters, MA) all over the world, including the Griffith Film School in Brisbane, Australia, La Salle College of the Arts in Singapore, the University of Sunderland and Bath Spa University in the UK, and University College Cork in Ireland. Classes are made up of aproximately twenty students.
What's involved?
The seminars deal with varied aspects of cinema: from the creative process to the technical accomplishment through to empathy and emotional engagement. Lord Puttnam draws upon his own experience as a film maker to illustrate each lecture.
In addition, he constantly highlights the impact cinema has had on contemporary society. To compliment the seminars, students have online access to Lord Puttnam's book Movies and Money (published in the UK and Australia as The Undeclared War), a provocative and entertaining account of the struggle for control of the world's film industry since its birth in 1895."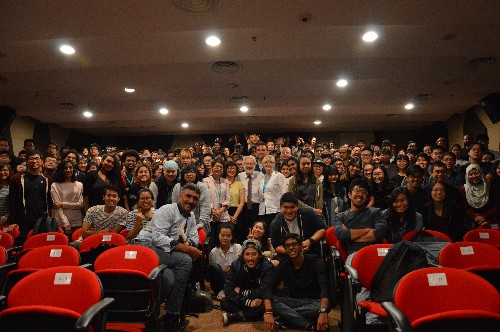 Discover more from Atticus Education
Seminars include:
Why Does Cinema Matter? 120 Years of Cinema and Society; From Spark to Shape – Turning Ideas into Images and Emotion; The Role of Sound: Music and Cinematography; The Overwhelming Power of Identity.